Connecting the Chamber and the Community
... or scroll through the embedded newsletter below.
FORKS & CORKS 2022 - BEST EVER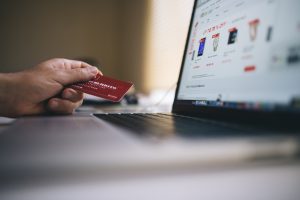 LOCAL SAVOR TECH SAUCE TAKING STEPS TO PROTECT YOUR ONLINE ACCOUNTS I'm going to tell you right now … this is not going to be an exciting article. But it's a necessary article because it's about your personal information, your precious privacy. Some years ago, while I was sleeping not-so-soundly, I got a notification alert…
or ... a stroll, a swim, or a much needed and relaxing break.
The Cherokee County Chamber of Commerce extends a hearty THANKS to The Cherokee County Geographic Information Systems (GIS) Department for creating this wonderful resource that answers one of the most often-asked questions that we get: Where are the hiking, biking trails, kayak and canoe put-ins, and waterfalls in Cherokee County, North Carolina.