Connecting the Chamber of Commerce with the Community
As this world is rapidly changing, we are keeping up by providing more information that is relevant to our members, to the community, and to visitors to Murphy NC, Andrews NC ... and the Western North Carolina, North Georgia and East Tennessee region. Please check often for our expanding #Where WNC Begins Blog that will keep you informed (and entertained) about what's happening with our Chamber Members, the local economy, and other important matters that affect everyone.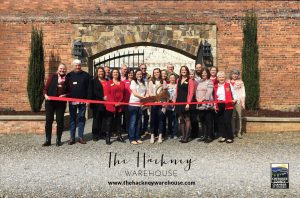 Venue Manager, Lydia Gray and her sister, Brooke Bridges, are joined by Cherokee County Chamber Director, Sherry Raines, and Becca McNabb. Many thanks to Cherokee County Arts Council, NC Vocational Rehabilitation, First Citizens Bank, McNabb Properties, Kula Wellness, USHealth Advisors-Tom Maynard, iServe Residential Lending, Cherokee County Master Gardeners, and Ambassadors: Corey & Elo-ly Bailey, Sherry Palmer, Barbara Hughes, and Union County Chamber of Commerce members and staff.