The official blog of the Cherokee County Chamber of Commerce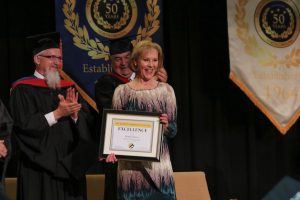 Debbie Bruce, owner of Creative Designs here in Murphy and Instructor at Tri-County Community College teaching esthetics is our Ambassador of the Month. Married to John Bruce of Mountain Insurance, Debbie raised a family here and understands the value of small town living. We encourage you to meet Debbie if you are one of the few who do not know her. Come to one of our events – you are so sure to see her there.
YOUR AD HERE
Contact the Chamber to see how you can get your face in front of thousands of visitors each month
Weekly Facebook Live with WKRK
Listen up as Sherry catches us up on programs from Tri-County Community College, Mountain Credit Union's Shred Event, and the Chamber's first Virtual After Hours event to be held Sept 24.
Guest, David and Cassandra Hendrix of Base Note Labs talk about upcoming Lunch and Learn sessions focused on helping small businesses maximize their social media marketing efforts.