Posts Tagged 'local artist'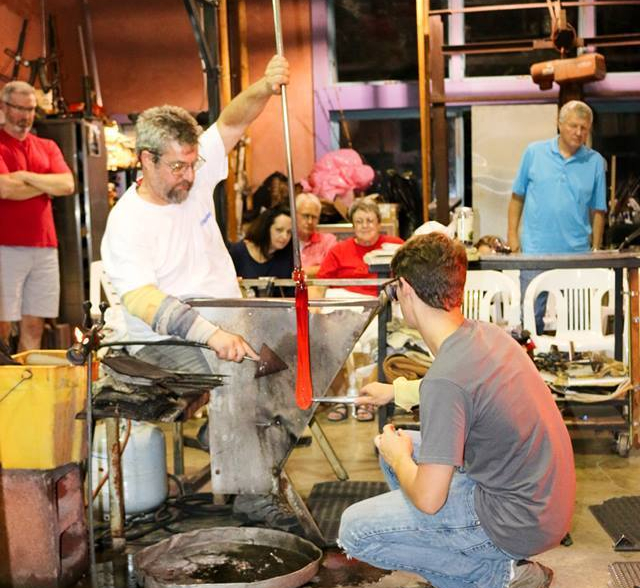 You can schedule a time to tour his studio and watch from the viewing balcony as he creates, just give him a call to schedule a tour. BUT… I highly recommend his Hot Summer Nights concert series. Get to know locals and visitors as you enjoy live music and truly experience David's time-honored techniques as he produces bold, vibrant sculptures along the shores of Lake Chatuge.
You'll definitely want to take home a souvenir so be sure to explore the Goldhagen Gallery during your visit. David's sculptures, fused glass, ornaments, platters, and all of his creations make a truly one-of-a-kind gift that is sure to be a conversation piece. If you're traveling, no worries! Goldhagen Art Glass Studio will happily ship your items for you.
Read More