Connecting Members of the Chamber with
Members of the Community
As this world is rapidly changing, we are keeping up by providing more information that is relevant to our members, to the community, and to visitors to this region. Please check often for our expanding #Where WNC Begins Blog that will keep you informed (and entertained) about what's happening with our Chamber Members, the local economy, and other important matters that affect everyone.
Facebook and WordPress' – Irreconcilable Differences will Affect Countless Websites – Will Yours Be One of Them? UDPATE 2 10/23/2020: Since information is still unclear about how the Facebook-Instagram-Wordpress embedding scenario is going to play out, we have decided to wait until AFTER the weekend before posting possible solutions to preserving existing or establishing new…
Read More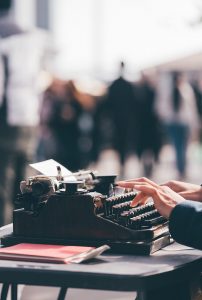 Daytrippin', Local Savor, and Guest Spot – 3 New Regular Features for our "Where WNC Begins" Blog It's no surprise that the most common question we get asked at the Welcome Center is "What's to do around here?" Meaning, what's to do in Murphy, NC or Cherokee County. Honestly "around here" includes a pretty large…
Download the Visit NC Farms App today and help support local busineess.