Connecting the Chamber and the Community
... or scroll through the embedded newsletter below.
FORKS & CORKS 2022 - BEST EVER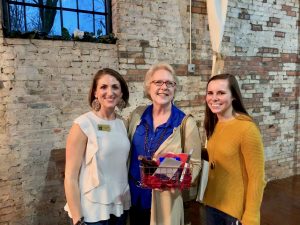 A great big thank you to Lydia Gray for making us all feel so welcome. It was a great evening of networking with Kula Wellness, Mother's Hemp, UltraStar Multi-tainment Center at Harrah's Valley River, America's Home Place, Miller Well Drilling, iServe Residential Lending, USHealth Advisors-Tom Maynard, PNC Bank-Murphy, Bistro 29, Murphy Business Association, ROTOR Consulting, LLC, Kathryn Brown Jenkins, TCCC's Small Business Center, AirMedCare Network, Murphy / Peace Valley KOA Holiday, Kona Ice of Blairsville, Murphy Health & Fitness, Appalachian Angels, McNabb Properties, Judy Bruce-Cruise Planners, Valley River RV Resort, Cinderelly's Housekeeping, WKRK, First United Methodist Church-Murphy, and so many others. Thank You!
or ... a stroll, a swim, or a much needed and relaxing break.
The Cherokee County Chamber of Commerce extends a hearty THANKS to The Cherokee County Geographic Information Systems (GIS) Department for creating this wonderful resource that answers one of the most often-asked questions that we get: Where are the hiking, biking trails, kayak and canoe put-ins, and waterfalls in Cherokee County, North Carolina.