2nd and 3rd Week for Peak Colors in WNC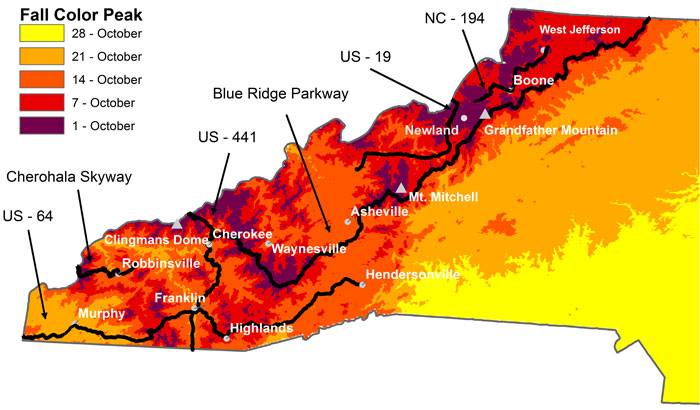 So as to not "bury the lead" fall foliage fiesta looks like it will peak during the second and third weeks in October. However, nature has its own way of doing things, and a spate of soggy days may spell a lackluster event - unless it's timed with a brilliant, cold snap. Who knows? We'll see.
In any event, every year around this time we start fielding tons of calls about when to expect the fall foliage to start doing its thing. We continue to use the information coming from Appalachian State University's Department of Biology page. In addition to the Fall Color Map, they maintain an informative blog page that includes an archive of essays on the Science of Fall Color. We encourage you to check it out, and stay tuned.