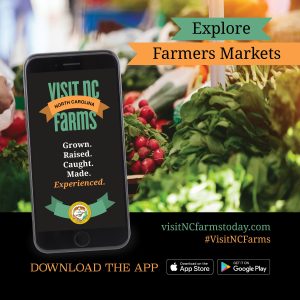 Wake up Western North Carolina! Spring is in the air…. or is it. Well, it should be. Dogwood winter, blackberry winter, or "are we done" with winter yet. To see the foliage and the critters turning out it would seem so. That is part of what makes living in Western North Carolina so interesting. The anticipation of the upcoming seasons. And even though there may be delays those seasons will come none the less. And just like the trees budding and the animals appearing so also awakens many of our region's agriculture/agritourism businesses.
As we head into this special season, we are blessed with the fruits of our area farmers and agritourism businesses. The Murphy Farmer's Market opens the first Saturday in April promising an increasing number of vendors and locally sourced products that will only richen as the spring and summer mature. Every Saturday from 9:00 am to 1:00 pm from April through October lucky shoppers are greeted with an array of produce, farm products, homemade baked goods, handmade wares, and much more. Part of the fun is never knowing what might be available. A warning however many of the farm fresh items sell out so be the early bird.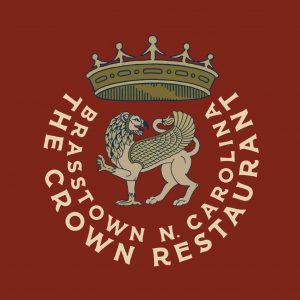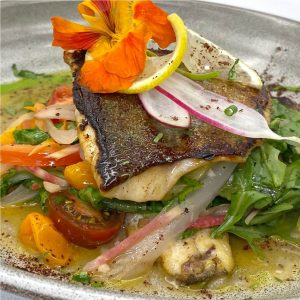 Also waking from a brief winter hibernation is The Crown of Brasstown. Reopening in April with an innovative menu that celebrates Appalachia, sourcing from local farms and wild foraging. And if the food alone were not enough to entice diners, wait until you see the place. Owners Donna and Robert Forsyth look forward to welcoming guests to their beautiful restaurant and grounds in the heart of Brasstown.  Their indoor or outdoor seating options somehow capture the intimacy of dining in an exclusive venue or a private garden. It is no wonder this reopening has been so highly anticipated.
They are many ways to enjoy and support our regions agritourism. Follow our blog for monthly updates on activities and area agritourism. For immediate updates go to Visit NC Farms and download the app to check the area's best agritourism businesses. #wherewncbegins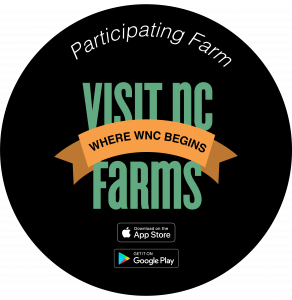 Our gratitude to Carolina Farm Credit for their continued sponsorship of Where WNC Begins and Visit NC Farms for our region.