Carolina Farm Credit Announces Grant Funding for Agriculture Non-Profits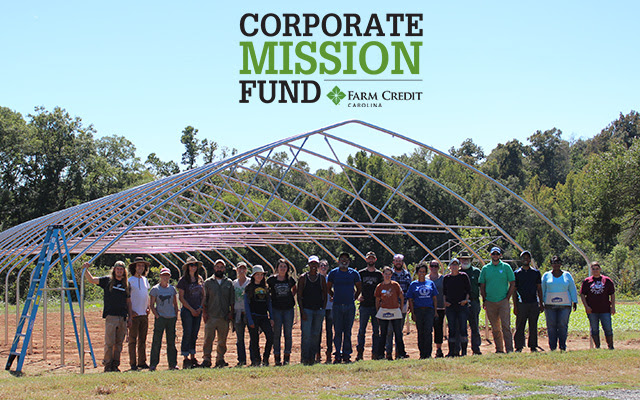 Non-profit organizations, in the 54 western-most counties in North Carolina, may apply for up to $5,000 per year to fund agriculture-related projects. These grants help promote agriculture, as well as stimulate the local ag economy in North Carolina. This year marks the seventh year of the program, with over $703,500 having been awarded by the program so far.
The Fund's mission is to build strong partnerships and alliances, leveraging the resources within the fund to preserve and promote the farmer, the family, and our rural communities.
Applications must be received by June 30, 2021!

About Us
A credit cooperative dedicated to providing premiere financial and related services to farmers and rural residents of Western North Carolina for over 90 years.
North Carolina farmers and rural residents can qualify for loans for farms, homes, agribusinesses and more from Carolina Farm Credit.
We're part of the Farm Credit System, which has been serving the credit needs of rural America for over 100 years. With our long tradition, local know-how and agricultural expertise, we provide our members with a dependable source of credit generation after generation. More than $1.5 billion in loans are outstanding to more than 10,000 members who own our cooperative.