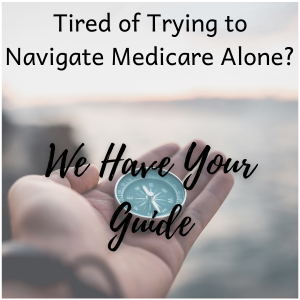 Are you enrolled in Medicare or do you need to be? Navigating the ins and outs of this can be rather like the Bermuda Triangle. Talk to some who live and breathes Medicare, Medicare Supplements, Medicare Part D Drug plans and Part C Advantage plans: Pat Pratt with Pratt Insurance.
Pratt is a Medicare Certified agent and she can walk you through the plan that is right for and help find the benefits you are entitled to.
Amidst my personal confusion during this enrollment and re-enrollment period that deals with so many different plans I called Pat. I was totally confused about the enrollment periods for Medicare, The Affordable Healthcare Plan, and the Advantage plans for Medicare. Here is what she said:
"MEDICARE Annual Enrollment (AEP), often referred to as open enrollment, started October 15, 2020 and ends December 7, 2020. This is the time to review your Medicare Advantage plan or your stand alone drug plan (Part D).
If you like your Advantage plan you DO NOT have to do anything it will automatically renew.
You SHOULD annually review your drug plan because premiums change, deductibles change, there are formulary changes, preferred pharmacies change, not to mention your medications.
The Affordable Care Open enrollment starts November 1st.  You can enroll or change plans for January 1st.
Medicare Open Enrollment is January 1st to March 31st, for changing Advantage plans ONLY."
Medicare Solutions
Patricia E. Pratt - Medicare Certified
Licensed North Carolina, Georgia, Florida
Medicare Supplements, Medicare Part D Drug plans and Part C Advantage plans.
HELPING PEOPLE LIVE HEALTHIER LIVES!