Rotary Club of Murphy Sponsors RadioThon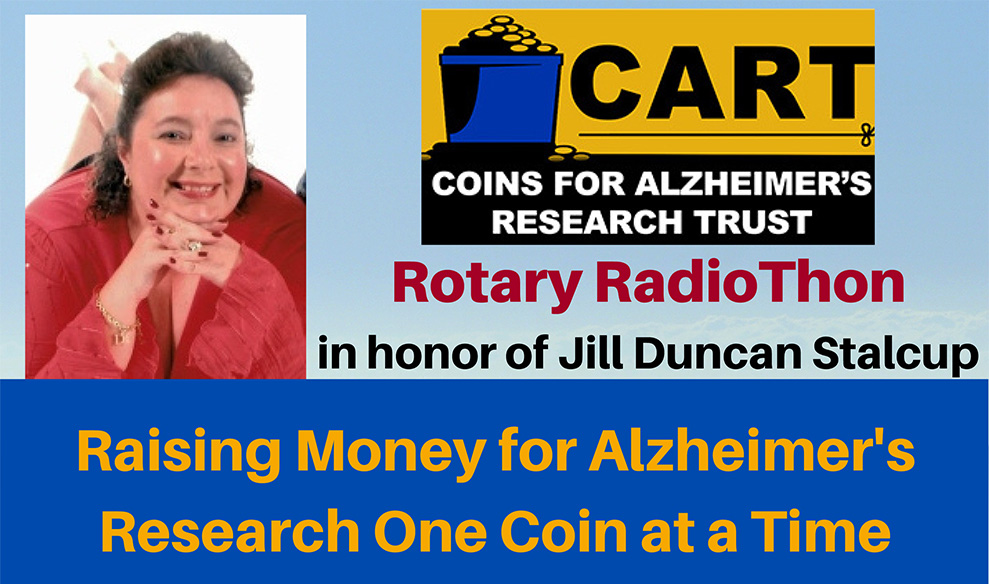 The Rotary Club of Murphy is hosting a Rotary RadioThon this Saturday, October 10 from 8:00 a.m. to 1:00 p.m.
We plan to raise $5,000 for The CART Fund (Coins for Alzheimer's Research Trust) in memory of someone who was very special to our Murphy Rotary family - Jill Duncan Stalcup. The event will be a drive-through collection at the WKRK parking lot in downtown Murphy.
Cookies, coffee and water will be for sale and folks can participate in a 50/50 raffle as well.
So if you are in the area come on by and donate your coins! FOLDING MONEY and CHECKS are gratefully accepted too!