***** FOR IMMEDIATE RELEASE *****
Welcome Home USS San Jacinto Sailors!
The US Naval Ship San Jacinto is finally home! After more than six months at sea – the longest time at sea with no port of call in the history of the U.S. Navy – the sailors are finally home. Among the sailors on that ship was Murphy's very own Jake Hincke, son of Rick and Marla Hincke.
The Rotary Club of Murphy is deeply grateful for the service of these men and women and wanted to help welcome these heroes home. We led a drive to collect greeting cards and gift cards to be part of a distribution "Welcome Home" bag for the sailors. We collected more than 61 greeting cards and 144 gift cards for restaurants and other stores, totaling $1,365. It is just a small token of our appreciation, and we hope it helps ease them back into life on land.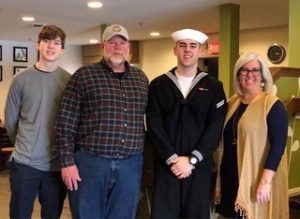 Welcome home, Sailors! Welcome home.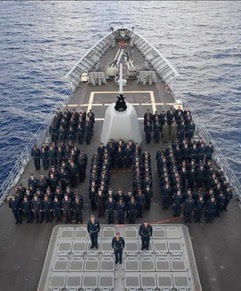 Crew of USS San Jacinto form "206" to represent the number of days they were at sea.
Gifts for Sailors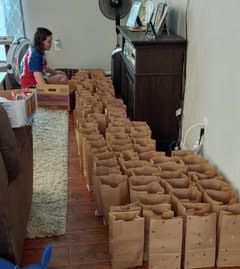 Gift bags being assembled for the crew
Theresa Jo Gaffney
Public Information Officer
Rotary Club of Murphy
770-653-0803