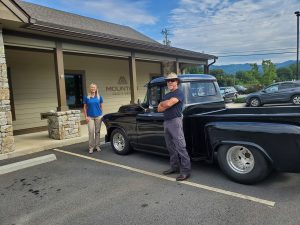 A few months ago JR found his dream truck. A 1957 Chevy Apache. This vintage truck had been customized and was the perfect example of what he had been wishing for since childhood. However the price was a little beyond his means. Just when it looked like he would not be able to pull together enough money, Mountain Credit Union in Marble, NC located in Cherokee County saved the day.
Working with MCU Branch Manager, Heather Temple, JR was able to secure the loan necessary to make his dream a reality. The entire process was handled professionally and efficiently. But more importantly Heather really understood how much this purchase meant to JR. She and her team at MCU in Marble went above and beyond to keep him informed and encouraged through the whole process. 
Today JR is the proud owner of this beauty and he is happy to recommend Mountain Credit Union as the financial institution that can get things done. Whether you are looking for a vehicle loan, home loan, or need checking or savings account services this is a financial institution that takes care of people. 
Check out their website or call and make an appointment with one of their dedicated advisors. 
Thank you Mountain Credit Union for making dreams come true in Cherokee County!
Mountain Credit Union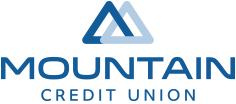 Mountain Credit Union is a full-service financial institution with seven branch offices located throughout Western North Carolina. Our charter allows us to serve anyone who lives, works, worships or attends school in Buncombe, Cherokee, Clay, Graham, Haywood, Henderson, Jackson, Macon, Madison and Swain Counties of North Carolina. Our comprehensive array of products and services as well as our convenient locations throughout Western North Carolina allow us to meet all of your financial needs.
Mountain Credit Union
8005 NC Highway 141
Marble, NC 28905
828-837-0460