The Cherokee County Chamber of Commerce is offering an exceptional marketing opportunity to promote the agritourism industry in Western North Carolina. We want to help visitors and local consumers find the best our agritourism has to offer with the Visit NC Farms app.

A Combined Effort of North Carolina's Agricultural Resources
Visit NC Farms is an app developed by the North Carolina Department of Agriculture and Consumer Services. We are partnering with them along with EmPOWERING Mountain Food Systems, the North Carolina Cooperative Extention, and Carolina Farm Credit to offer this app to agritourism businesses in Cherokee, Clay, and Graham Counties in North Carolina.
How to Qualify
Taking advantage of this opportunity is simple. Contact us to see if your business qualifies. The range of business that are considered agritourism is extensive. Membership with the Cherokee County Chamber of Commerce is required. This affords qualified businesses representation on the Visit NC Farms app and all the other benefits our Chamber offers members. Cherokee County Chamber of Commerce Member Benefits
The most exciting part of this opportunity is the little or no cost to members who wish to join. EmPOWERING Mountain Food Systems is sponsoring a Grant to help qualified businesses join our Chamber and be listed on our version of Visit NC Farms: Visit WNC Farms. Grant application by the business owner is required.
Put Your Aggie Business in Front of Thousands

Nothing to lose and everything to gain. Grant money pays for your Chamber membership and the app is already guiding folks to farms and agritoursim businesses in other parts of the state. Lets bring that business to Western North Carolina. Every year over 51 million tourists visit our beautiful state. North Carolina is the 6th most visited state in the country. Each month the Visit NC Farms app is increasing consumer downloads. Help us put Western North Carolina and your business on The Map!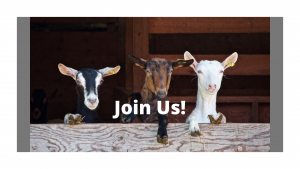 For more information, contact Executive Director, Sherry Raines by email or call 828-837-2242.