Stay Connected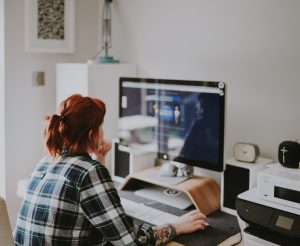 Keeping busy and being productive is one of the best ways to stave off boredom and depression. Many of us are finding ourselves out of kelter with our normal routines because of the threat of COVID-19. Whether working from home, on a lay-off, or retired the thought of being quarantined tends to make us feel confined. And for small business owners this is an uncertain time with many unanswered questions.
While this hiatus from the normal routine gives us time to tackle those neglected chores and spend time with our loved ones we still need to keep our brain engaged. Finding ways to stay connected to the rest of the world; at a safe distance or course, is a healthy exercise. This is not a promotion for social media, but education.
Take this opportunity to gear up for the econominc rebound we need when the threat of COVID-19 has passed. The Small Business Center at Tri-County Community College has a wide array of free webinars. Stay engaged with the help of these informative online workshops. Use these free tools to lay a game plan for your future and be productive. And remember help is just a phone call or email away. Contact Kathryn Jenkins at the Small Business Center at Tri-County Community College about available programs. Click below to check out upcoming webinars.
Register for our upcoming FREE seminars & events here
Kathryn Jenkins Director - Small Business Center Tri-County Community College kjenkins@tricountycc.edu 828-835-9564 x203