The Coronavirus has impacted our Community
A Word from the Director
Looking Out for Each Other….
Trying times; that is what we are experiencing. The Coronavirus has impacted our community. How should we handle it? I have seen much kindness and unfortunately much anxiety and fear. The constant Coronavirus barrage on all major news networks leaves little room for doubt that this is a worldwide concern. And now we have been touched by this serious enemy in our own county. Is is hard to know where this will end but it is important to keep perspective. We are a community here in Cherokee County. Of all the places I have lived I have experienced more community minded spirit and generosity in this area then anywhere else I have hung my hat.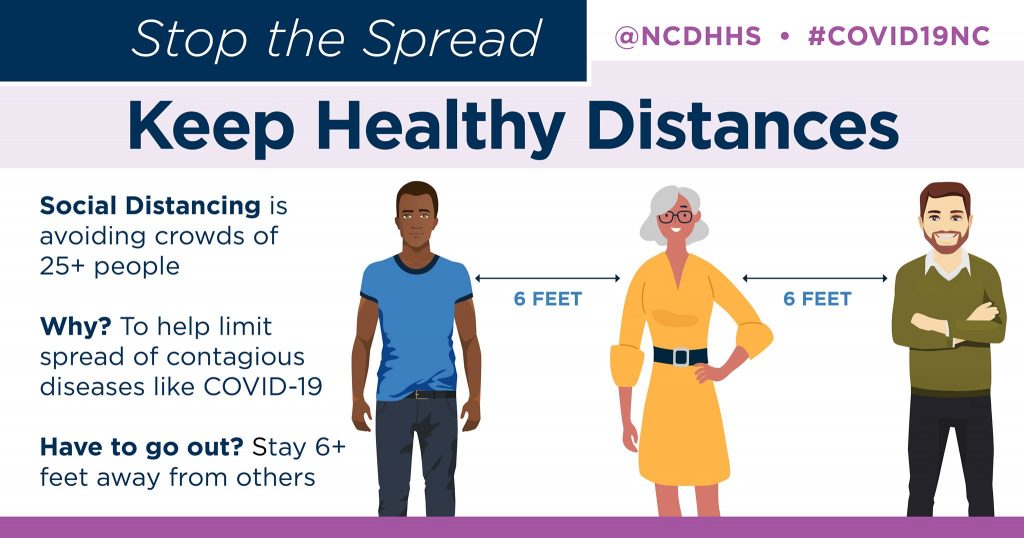 Over the years more than one crisis has arisen in this area but we have always stuck together. We must never forget what makes this place so special is not just the beauty of our landscape but the strength and beautiful spirit of the people in our community. These are the qualities that keep our tourism industry alive and create a strong business community
Remember the Tornado that rampaged thorough our county around this same time back in 2012? Folks came together. So many people; from those with plenty to those with none turned out to help rebuild; homes, businesses, and morale. And let us not forget the months of burning, heavy smoke, and anxiety created by the wildfires back in 2016 that consumed over 80, 000 acres and touched very close into our county. We had no clue when that would ever end but we did not turn on each other. This crisis affected our tourism, our businesses, and our quality of life for months, but we stuck it out.
What we are facing today with Coronavirus or COVID-19 may be our greatest challenge to date. It is also our greatest opportunity to show who we really are. Media images of people stockpiling resources, fighting in store aisles, abandoning their neighbors, taking advantage of the fear and misfortune of others is surreal and sickening. We cannot let this be where we end up in history.
When COVID-19 became an inevitability in Cherokee County our community leaders started making tough decisions for our safety. Schools and business were affected. For many, daily routines were not only disrupted but completely restructured. And we are adapting.
As soon as schools were closed, school buses began delivering food throughout the county. Cherokee County Schools has also launched online learning and is working to make this available to every student. Administrators, teachers, drivers, and staff all working to keep our kids fed and educated. The gratitude expressed by the families that are benefiting from these efforts is heartwarming. Many restaurants and other local businesses are offering special meal options, discounts and support. I have seen dozens of social media posts offering free child care, grocery pick-up, food, clothing, and positive support. There have also been a number of social media posts engendering fear, spreading misinformation, and undermining our local governments in their difficult decisions.
Talking to folks over the past two weeks almost every call or conversation has ended with "Be safe and let me know if I can help in some way". To which; we respond in kind and we mean it. We have been working endlessly at the Chamber to provide accurate information and resources for our businesses and the community at large. The homepage on our website cherokeecountychamber.com has been updated to include information regarding our community response to COVID-19. Updates, facts and contact information is available from the Cherokee County Health Department, Cherokee County Government, Town of Murphy, Town of Andrews, Erlanger Western Carolina Hospital and News from WKRK and the Cherokee Scout. We have also included a link to keep the public updated about what business services are available.
Our offices are currently closed to the public at this time but we will continue answering the phones, updating our media, fielding questions, responding to emails, and doing our best to support our members and the community. We hope access to accurate information will dispel some of the fears and lend support. And of course we welcome your questions, comments, and advice.
The Coronavirus has impacted our community. How will we handle it? This is the time to set examples with our actions, not just our words. Be kind, be generous and be willing to accept generosity and kindness in return. Mostly never forget who you are and how you want this crisis to be remembered when it is over. Because this will be over and we will look back and remember the early months of 2020. I hope to remember them with pride and gratitude. May you stay safe and keep kindness in your heart.
Look out for each other.