It's not everyday that you get to celebrate your golden anniversary, but on September 26th the Cherokee County Chamber of Commerce is celebrating our 50th Anniversary. At 5:30 pm Chamber Members will gather in the elegance of McGuire's Millrace Farms beneath the glow of the chandeliers.
Guests will be dressed to impressed at this formal event as they are serenaded by the classical guitar of Dr. Richard Knepp, Associate Professor of Music at Young Harris College. The cocktail hour boasts an outdoor Bourbon bar with cigars, hand selected by The Murphy Company and passed hors d'oeuvres. Wine and beer from Grapevine of North Carolina and Valley River Brewery will be served throughout the evening.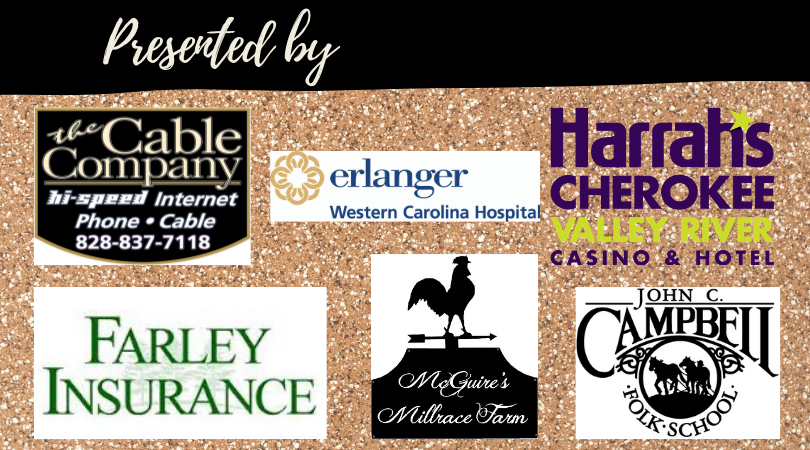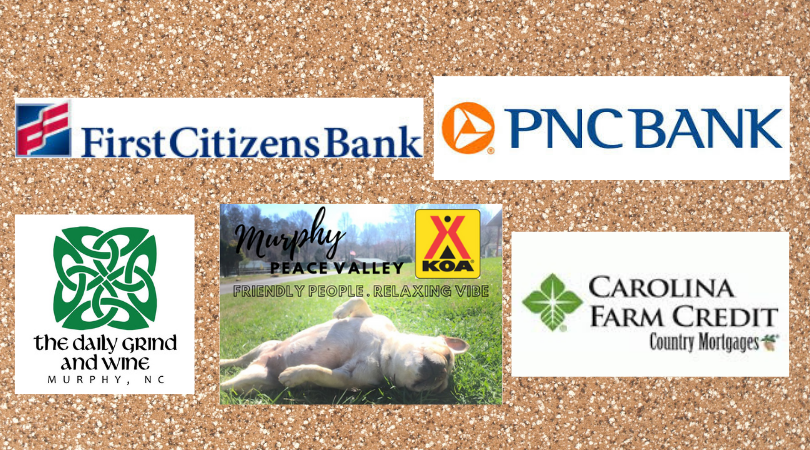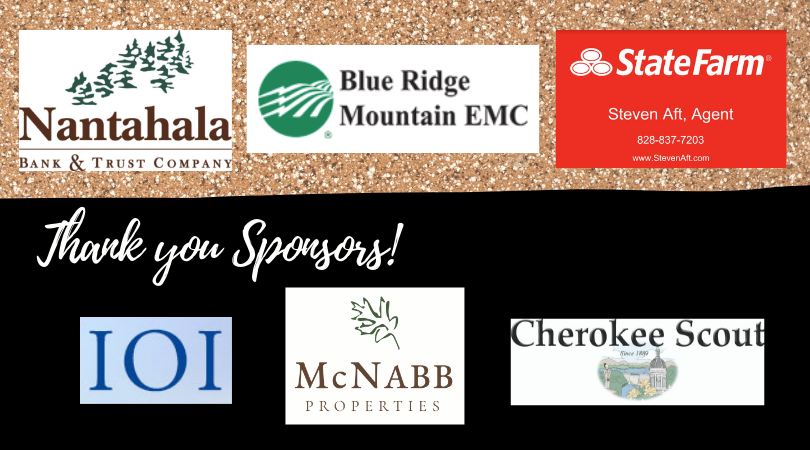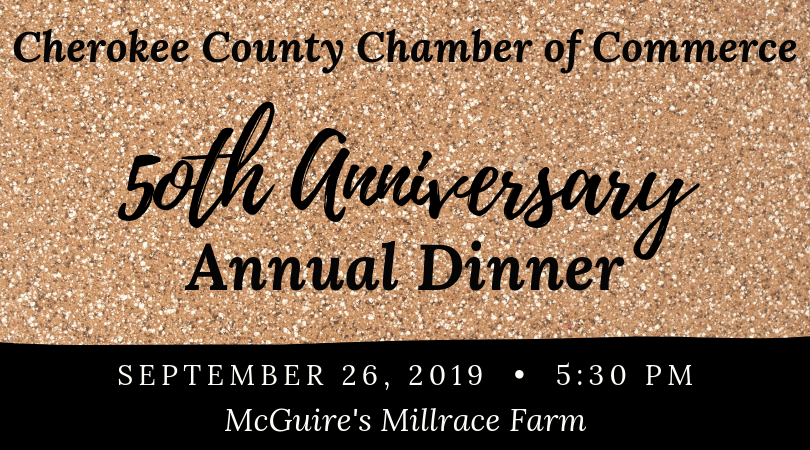 The first of many door prizes will be presented at 6:30 pm. The lucky winners will be gifted anything from Mike Lalone Pottery to a weeklong class at John C. Campbell Folk School throughout the evening. Chamber Members can choose chicken piccata, prime rib, or a vegetarian option for dinner. Tickets are now available at the Cherokee County Chamber of Commerce.
We look forward to celebrating the many successes of our Members that have contributed to our community in great ways. It will be quite the honor to present the Cherokee County Chamber Business of the Year, Organization of the Year, and Person of the Year on this 50th Anniversary. We'll see you at McGuire's Millrace Farm September 26th!