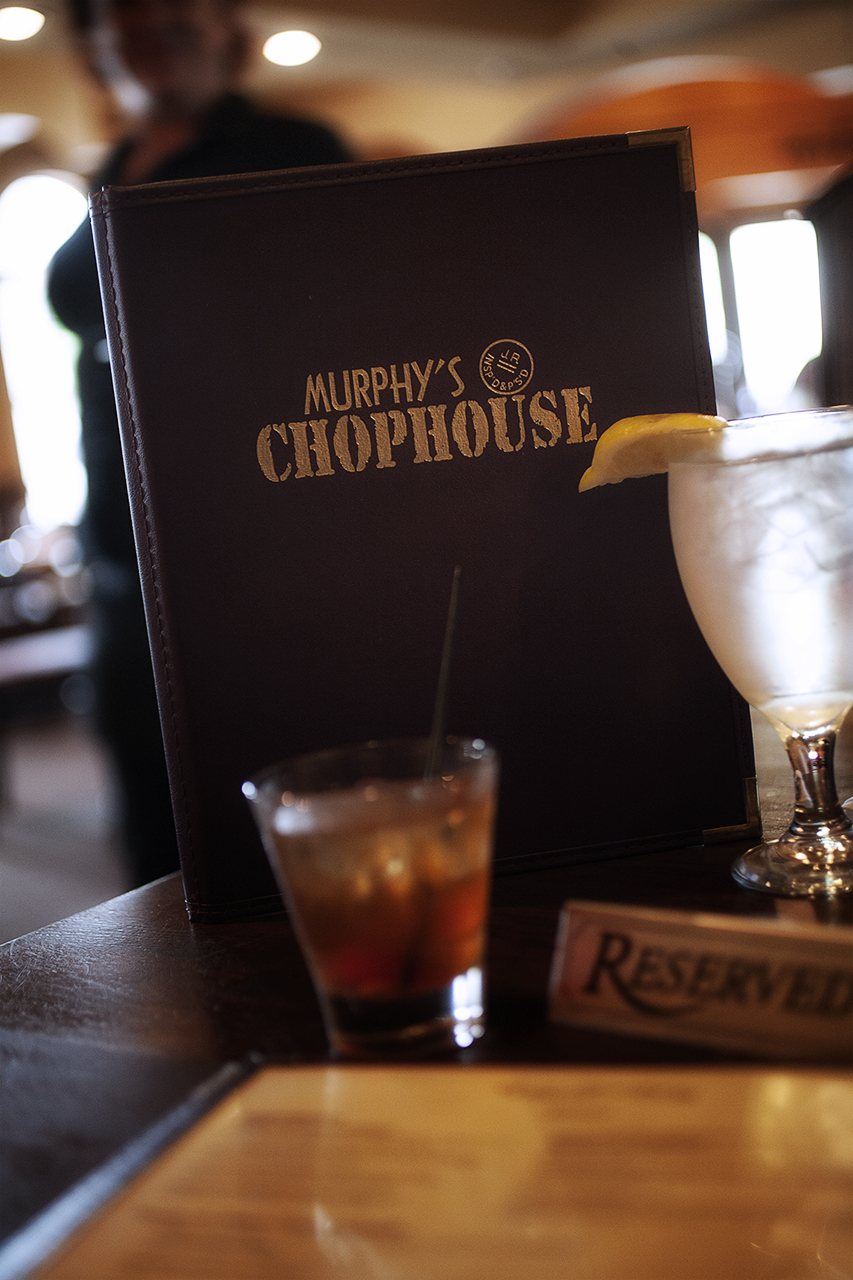 Our first segment of "Party of Three" is dedicated to Murphy's Chophouse and the nationally renowned chef/owner, Chef James Reaux. As recent winner of our Forks and Corks – Local Savor event for "Best Food" by popular vote this promised a culinary experience for our crew. I mean, if so many folks voted for them what better place to start? 
Arriving on time for our reservation we were pleasantly greeted at the door and shown to our table immediately. Our server, Karen, arrived promptly sharing the specials and offering advice on menu items. Of course we ordered right away as we were starving; calamari and salads all around. Now we were down to serious business…the entrees. I jumped in and ordered the Surf and Turf. How could I not with Karen promising perfection? I went for the Filet Mignon and lobster. Ronda followed suit with her selection of a mid-rare Ribeye finished with a Port wine reduction paired with succulent scallops. Becca did not hesitate to double down with a Filet Mignon topped with baby Bella mushrooms and a sweet potato. What can I say, we girls like our steak. This was paired with an excellent 2017 Gascon Malbec which complimented the beef superbly.
The timing of the food was perfect. Courses arrived to the table just when we were finishing the previous dish. Deliciousness all around. I would like to say we enjoyed stimulating and thought provoking conversation, but we couldn't stop eating long enough for that to happen. In the end, "to- go" boxes were delivered because no one was willing to leave even a bite behind. We'll be sure to save room for dessert next time! See you next month at Red Brick Deli.