Connecting the Chamber and the Community
... or scroll through the embedded newsletter below.
Over the years, and especially during the Pandemic, we've worked hard to keep you connected with our members and events in the community. One key way we've done this is with video. For example, On the Road with Riley has been an extremely popular series. Click the playlist button   

in the window below to see the entire list of videos in this series.
We will have the complete video library available soon for your viewing pleasure.
And if you like what you see, go ahead and give those videos a thumbs up. You may as well subscribe to our channel while you're at it.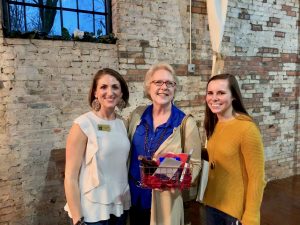 A great big thank you to Lydia Gray for making us all feel so welcome. It was a great evening of networking with Kula Wellness, Mother's Hemp, UltraStar Multi-tainment Center at Harrah's Valley River, America's Home Place, Miller Well Drilling, iServe Residential Lending, USHealth Advisors-Tom Maynard, PNC Bank-Murphy, Bistro 29, Murphy Business Association, ROTOR Consulting, LLC, Kathryn Brown Jenkins, TCCC's Small Business Center, AirMedCare Network, Murphy / Peace Valley KOA Holiday, Kona Ice of Blairsville, Murphy Health & Fitness, Appalachian Angels, McNabb Properties, Judy Bruce-Cruise Planners, Valley River RV Resort, Cinderelly's Housekeeping, WKRK, First United Methodist Church-Murphy, and so many others. Thank You!
or ... a stroll, a swim, or a much needed and relaxing break.
The Cherokee County Chamber of Commerce extends a hearty THANKS to The Cherokee County Geographic Information Systems (GIS) Department for creating this wonderful resource that answers one of the most often-asked questions that we get: Where are the hiking, biking trails, kayak and canoe put-ins, and waterfalls in Cherokee County, North Carolina.