Welcome to the official blog of the Cherokee County Chamber of Commerce.
This year we are making a concerted and enthusiastic effort keep our members connected to each other and to the community at large. Our categories include Chamber Events, Food & Brew, From the Executive Director, In and Around the Community and Member Shout Outs. These categories are bound to change (our humble word for "grow" and "improve") as the weeks and months unfold.
Two ways you can make sure you stay connected with what's happening at the Chamber, with our Members, and in the Community is to subscribe to the RSS Feed or the Newsletter (see right sidebar).
Here's to a prosperous, productive, and of course, happy 2020.
Stay Connected Keeping busy and being productive is one of the best ways to stave off boredom and depression. Many of us are finding ourselves out of kelter with our normal routines because of the threat of COVID-19. Whether working from home, on a lay-off, or retired the thought of being quarantined tends to make…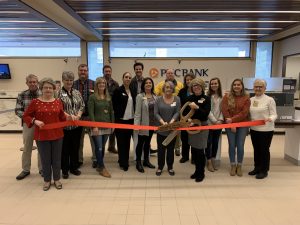 Chamber Director, Sherry Raines, intern Megan Palmer, and fellow Ambassadors: Sherry Palmer, Tim Radford, David Brown, and Barbara Hughes are pictured with PNC Bank Branch Manager, Nicole Hibbs (center with scissors). Thank you to Omega Safety & Environmental, McNabb Properties, Cherokee Scout, NC Vocational Rehabilitation, and The Hackney Warehouse for helping us extend a warm welcome to Nicole.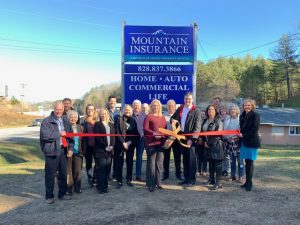 The co-owners of Mountain Insurance are joined by their staff, Cherokee County Chamber of Commerce Exec. Director, Sherry Raines, and Ambassadors: David Brown, Corey and Elo-ly Bailey, Sherry Palmer, Tim Radford, and Nicole Hibbs. Many thanks to Pat Pratt Insurance Medicare Certified Agents and McNabb Properties for their continued support of fellow businesses. Contact Mountain Insurance at 828-837-3866, or visit their new location in Murphy.
Weekly Facebook Live with WKRK
YOUR AD HERE
Contact the Chamber to see how you can get your face in front of thousands of visitors each month