Welcome to the official blog of the Cherokee County Chamber of Commerce.
This year we are making a concerted and enthusiastic effort keep our members connected to each other and to the community at large. Our categories include Chamber Events, Food & Brew, From the Executive Director, In and Around the Community and Member Shout Outs. These categories are bound to change (our humble word for "grow" and "improve") as the weeks and months unfold.
Two ways you can make sure you stay connected with what's happening at the Chamber, with our Members, and in the Community is to subscribe to the RSS Feed or the Newsletter (see right sidebar).
Here's to a prosperous, productive, and of course, happy 2020.
Stay Connected Keeping busy and being productive is one of the best ways to stave off boredom and depression. Many of us are finding ourselves out of kelter with our normal routines because of the threat of COVID-19. Whether working from home, on a lay-off, or retired the thought of being quarantined tends to make…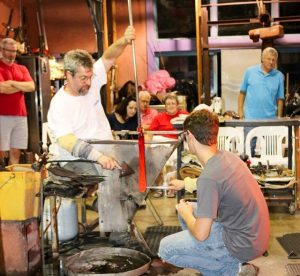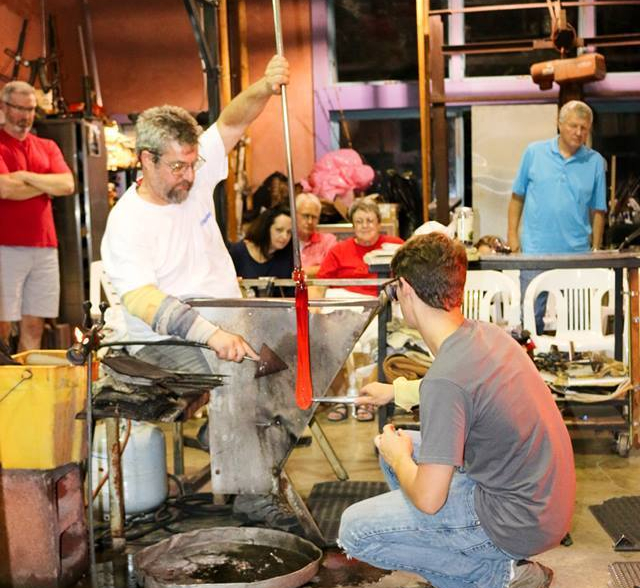 You can schedule a time to tour his studio and watch from the viewing balcony as he creates, just give him a call to schedule a tour. BUT… I highly recommend his Hot Summer Nights concert series. Get to know locals and visitors as you enjoy live music and truly experience David's time-honored techniques as he produces bold, vibrant sculptures along the shores of Lake Chatuge.
You'll definitely want to take home a souvenir so be sure to explore the Goldhagen Gallery during your visit. David's sculptures, fused glass, ornaments, platters, and all of his creations make a truly one-of-a-kind gift that is sure to be a conversation piece. If you're traveling, no worries! Goldhagen Art Glass Studio will happily ship your items for you.
Weekly Facebook Live with WKRK
YOUR AD HERE
Contact the Chamber to see how you can get your face in front of thousands of visitors each month