Welcome to the official blog of the Cherokee County Chamber of Commerce.
This year we are making a concerted and enthusiastic effort keep our members connected to each other and to the community at large. Our categories include Chamber Events, Food & Brew, From the Executive Director, In and Around the Community and Member Shout Outs. These categories are bound to change (our humble word for "grow" and "improve") as the weeks and months unfold.
Two ways you can make sure you stay connected with what's happening at the Chamber, with our Members, and in the Community is to subscribe to the RSS Feed or the Newsletter (see right sidebar).
Here's to a prosperous, productive, and of course, happy 2020.
Providing art experiences for the community – An Interview with David Vowell of the Cherokee County Arts Council The roles of the Valley River Arts Guild, the Arts Council, and even the Murphy Art Center get confused by visitors to our area – and even some locals. David Vowell, Executive Director of the Cherokee County…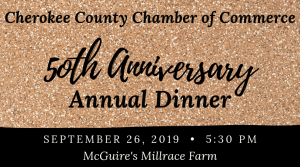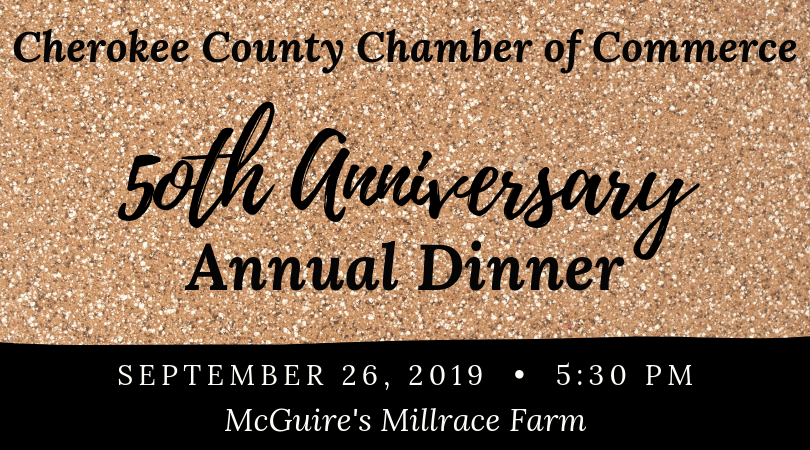 Each year the Cherokee County Chamber of Commerce awards a Business, Organization, and Citizen of the Year at the Annual Dinner. Last year, Larry Kernea of Murphy Electric Power Board was our Citizen of the Year. Our 2017 Cherokee County Citizen of the Year, Ann Miller Woodford of Ann's Tree African American Art, is gaining much deserved notoriety.
So now the question on everyone's mind… Who will be awarded the 2019 Citizen of the Year at the Annual Dinner Thursday September 26th?
Weekly Facebook Live with WKRK
YOUR AD HERE
Contact the Chamber to see how you can get your face in front of thousands of visitors each month